About Us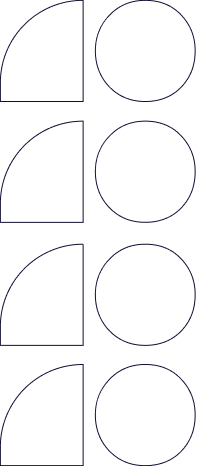 Mission and vision
Our mission is to offer specialized financial solutions for all types of vehicles, accompanying our customers in a reliable, fast and caring way.
Our vision is to offer the best alternative when it comes to vehicle financing and to give our clients the tools they need to adopt healthy financial habits.
We work with independent dealers and used car departments of dealerships to enable them to serve all customers who want to purchase a vehicle. If you are an automotive sales professional, our team will support your efforts and turn them into successful transactions for more satisfied customers. We understand that your goal is to meet the needs of your customers to get them on the road without hassle. We are the connector that allows you to meet all your financing needs. Our alternative financing offers our clients the opportunity to rebuild a credit history by supporting them through this period of their lives. Our actions are guided by flexibility, speed and teamwork.
By understanding our clients' situations, we are committed to working as a team with vehicle dealers and individuals to provide efficient and caring service.
Flexibility,Speed
& Simplicity
Founded in 2015 under the name Location d'autos All Star, Finova has quickly become one of the leaders in alternative financing in the automotive industry in Quebec. Affiliated with a network of car dealers throughout Quebec, it offers its customers fast and efficient service while having a transparent and flexible approach. With a mission to offer an alternative financing solution to individuals who do not have access to conventional credit, Finova is based on the current ability to pay of its clients and not on their past history. We offer the possibility to 2nd and 3rd chance credit profiles to finance the purchase of a car with us. Whether you have good or bad credit, we are here to help you with solutions adapted to your reality.
Our values
Respect
We build and maintain relationships of trust every day. We do this with our clients, our employees and our partners. Our actions are always marked by respect. We place our team members at the center of our activities to build and maintain relationships of trust and collaboration.
We create a healthy work environment where everyone is included in order to promote exchanges and knowledge sharing.
Integrity
Transparency is present in everything we do. We make a point of explaining our products and ensuring that they comply with legislation. We demonstrate integrity to our employees in our words and actions. We trust each other, without discrimination.
We are competent and take responsibility for our decisions.
Caring
People are what drive our behavior and decisions. We are present when our clients need us and we are willing to accompany them on their life journey without judgment. We know that our team is invaluable and we act with kindness towards each of them.
We want our team to shine so that everyone can experience professional and personal satisfaction.
Innovation
We know how to adapt. We know how to innovate. That's what we've been doing since the beginning. Agile and always on the lookout for best practices, we offer solutions adapted to the specific needs of our clients.
We want to be the leader in our constantly evolving industry.
Excellence
We take pride in what we do. Aiming for standards of excellence, we rely on the expertise and know-how of our team to meet our clients needs.
We pride ourselves on being the best we can be, and we constantly strive to offer the best conditions to our clients, employees and business partners.